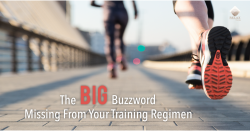 Whether you like to move-it, move-it on the bike, on the track, in the mountains or at your local gym, sweating up a storm in the name of physical fitness is healthy and therapeutic.
But let's talk the fatigue and muscle tightness post-exercise session. Some see these aches as a trophy after a tough workout. But constant pain can leave your body vulnerable to a slew of injuries.

At RELAX The Spa, we know how important it is for athletes to rejuvenate their muscles after a tough workout. Without proper care, your muscles will not receive the nutrients to repair themselves.
Fortunately, we have day spa services to help prevent the build-up of achy, tense muscles to keep you performing at your A game. The big buzzword is MASSAGE.
It's not much of a surprise that MASSAGE has been proven to be one of the best options for muscle recovery. According to the New York Times, massage helps with blood flow, inflammation and muscle tightness by reducing "proinflammatory cytokines" which is associated with pain, and mitochondria activity to improve cell repair.
RELAX The Spa offers many different services with techniques that increase blood flow to your muscles for recovery.
Stretching
Completing certain stretches for the affected muscles is a great way to revitalize your body after intense training. Not only does this help with blood circulation, but it also increases mobility of your muscles, which further improves your athletic performance.
A Deep Tissue Massage at RELAX does just this. It works to de-stress your muscles with unique stretches to release tension. This massage also uses trigger point therapy to ease pain.
Rest and Relaxation
Proper rest is essential for muscle recovery. Resting and getting enough sleep, allows your body to fully heal after using a lot of energy. It is, and always will be, a critical component to a healthy lifestyle. If you are lifting, running, hiking, biking or being active on a regular basis, you must make sure to have a routine resting schedule.
RELAX The Spa offers a Restful Massage, which is designed to assist you with sleeping better at night. This service includes 20 minutes of deep sleep resting after a relaxing massage. RELAX also offers a tub soak add-on, which can be personalized to your own liking. You can even choose to soak in an ice-cold tub to increase your circulation.
Swedish Techniques
Swedish massage techniques include broad strokes, kneading and friction for a perfect way to increase blood circulation. The noted motions release muscle tension and increases flexibility.
A Hot Stone Massage is also of benefit for exercise enthusiasts. This full body massage uses hot stones to increase blood flow and flexibility while releasing tight muscles more intensely than traditional Swedish practices. The Hot Stone Massage is perfect for athletes who often overwork their muscles.
Proactive Products
Day spa products can provide further comfort for those who love getting their fitness on. There are two products in particular offered at RELAX The Spa which help with muscle rejuvenation for athletes. The first is a Biofreeze gel that eases sore muscles and joints. The other product, Arnica Salve from Sacred Earth, helps runners with troublesome sprains and shin splints.
No matter how active you are, massage is always the best path to recovery after your intense workout. At RELAX The Spa, you have a range of massage options to relax those tired muscles. Book an appointment today with our veteran massage therapists!
RELAX The Spa in Rochester offers more than 70 distinct relaxation and luxury treatment options for beauty, wellness and health located in Rochester, Central New York. Our ultimate, full service, day spa provides guests with solo, couple, party and even corporate event experiences that melt away stress and provide calm. Slip into one of our luxurious robes and let our trained technicians treat you like royalty.