On average a person travels 1,300 miles by foot per year, pacing over sandy dunes, carrying the week's groceries and jogging on pavement.

When all is said and done, our feet deserve a standing ovation – or at least a pedicure.
Yes, pedicures are a special relaxing treat, but they also include significant health benefits that support and nurture the two points that keep us consistently grounded and are quite literally our first form of transportation.
To show appreciation to these ten digits, we're sharing four health-orientated reasons to book your next pedicure.
Promotes Circulation
Pairing with a pedicure, a foot massage is more than just a stress-freeing service. Below the skin's surface good circulation is taking place. Toxins are also being released from your lymphatic fluid and back to the heart to be properly cleaned.
Proactive Treatment
Clipping and cutting as well as exfoliation curbs calluses. Through the foot-focused deep cleaning that pedicures provide, nail-related infections are proactively prevented and unwelcomed smells eliminated.
Preserves Skin's Moisture
Cracks and dry skin not only affect appearance but also leave you susceptible to small cuts. By locking in layer penetrating moisture, the feet's skin stays fresh and firm to fight off additional damage.
Look Good, Feel Good
This is an opportunity to release yourself of heavy work and life related thoughts, poising you for prime relaxation. An extra bonus is it also produces endorphins that nurture positive mental health and your emotional state.
Now that you're in the know of why pedicures are good for your overall health, why are you still standing there? Jog, skip, sprint or simply walk over to RELAX – The Spa Rochester to book your next pedicure today. Your feet will thank you.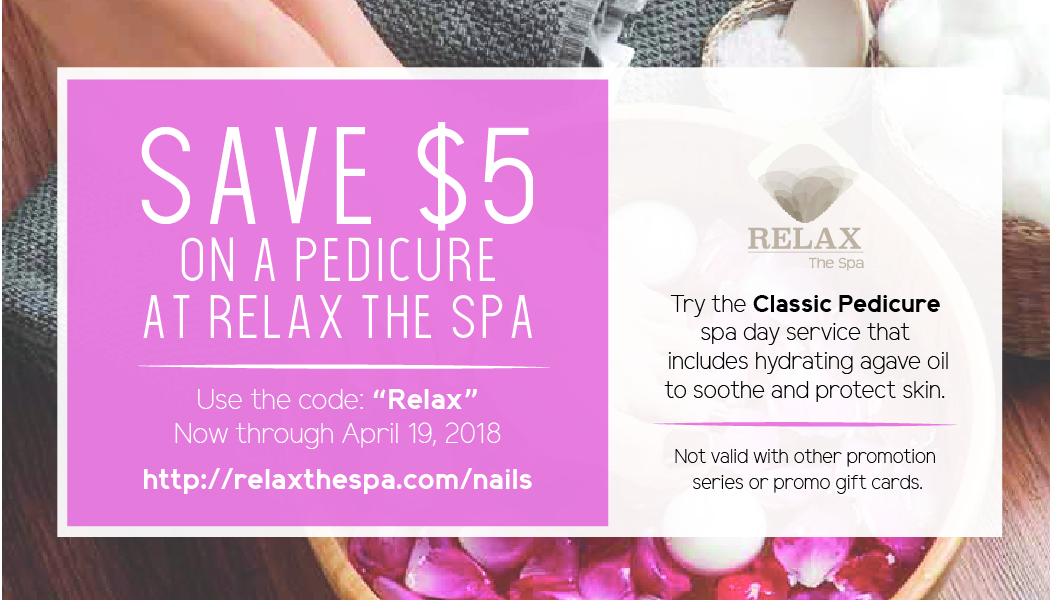 RELAX - The Spa in Victor offers more than 70 distinct relaxation and luxury treatment options for beauty, wellness and health located in Rochester, Central New York. Our ultimate, full service, day spa provides guests with solo, couple, party and even corporate event experiences that melt away stress and provide calm. Slip into one of our luxurious robes and let our trained technicians treat you like royalty.