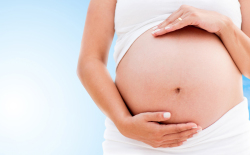 Many expectant mothers have questions about getting a massage while pregnant. At RELAX The Spa, Rochester's favorite day spa; we love to help women understand the benefits of prenatal massages. Here, we've given our top 12 benefits of a mommy-to-be massage.
1. Hormone regulation
2. Reduces stress and anxiety
3. Improved circulation for both mom and baby
4. Decreased symptoms of depression
5. Relief of aches and pains
6. Promotes regular, deep sleep
7. Enhance skin elasticity and muscle flexibility
8. Great for relieving swelling and fluid retention
9. Release endorphins and help mom remain as happy as possible
10. Reduce muscular discomfort in legs, back, and neck
11. Minimizes stress on baby
12. Reduces sinus congestion and headaches
Pregnancy massages are not indicated in the first trimester. Ask your doctor if a massage is right for you. An organic facial, manicure and pedicure are also enjoyable and relaxing spa treatments for expectant mothers. To schedule a prenatal massage, visit our website at RELAX The Spa or call 585-412-4994.